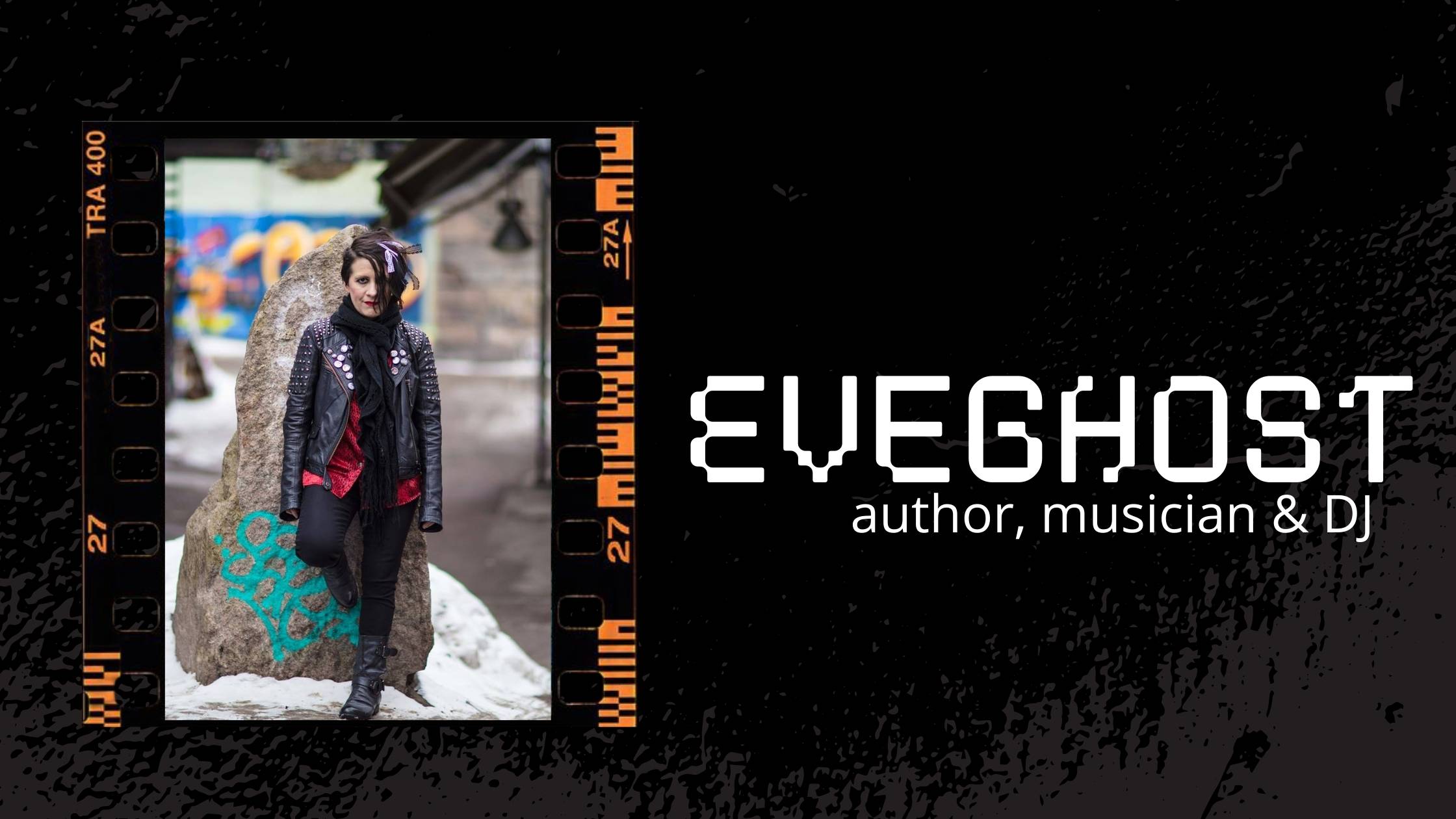 Who in the hell is eveghost?
eveghost is an American author, musician, songwriter, DJ and artist currently based in Oslo, Norway. They are best known as the lead vocalist for the post-punk ensemble Christ vs. Warhol, as well as for their former role as lead vocalist for the deathrock revival band Scarlet's Remains. They also have launched a solo project anchored in the minimal synth and experimental electronics genre. Christ vs. Warhol was honored with 2010's World Goth Award for Best Original -Song for the track "Dissent". The band's follow-up to 2010's Dissent, titled We, The Victims of History was mysteriously left unreleased, with the only available copies available for purchase at 2016's Wave Gotik Treffen, coinciding with their appearance at the festival.
eveghost has DJed at multiple Oslo events including the Femme Brutale Music Festival, Oslo Pride, Meltdown Mixtape and Vaguely Obscure. As a promoter and DJ, they were responsible for the innovative club nights Strategy and Goth Bomb, which found their home at legendary rock club Revolver, as well as the queer café night, Sparkle Monster.
In addition to all this, eveghost is a prolific writer, having not only penned the lyrics for Scarlet's Remains and Christ vs. Warhol, but also authoring works of creative fiction. Their short stories "Siren Songs" and "Bubblegum" were awarded a 2016 and 2017 Writer's Digest Award honorable mention in the Literature and Young Adult Fiction categories. They have authored a series of books, slated to be released incrementally as a multimedia, immersive storytelling project in 2021.